Where in the world am I now? And what's next?
January 2016. Returning to Gambier from green, hot places (Singapore, Sydney, Malacca for two months, then Florida for two recent weeks) I confront two Introduction to Fiction Writing seminars and, on January 24th, my 74th birthday. All this on a gray and chilly campus. But, winter notwithstanding, I like my life right now. I look at the flow of students into my seminar, testing their talent and temperament around the big table at Sunset Cottage. And I enjoy my work now more than ever. I'm as good now as I ever was. Maybe better. I'll be teaching in both semesters this year. I have a nice piece in the upcoming Kenyon Alumni Bulletin. I'm elated that there'll be a theatrical incarnation of Dog Day Afternoon on Broadway. I hope to hear good news soon about my newest novel. What else. I read (history, mystery, literature celebrated and obscure. And I'm planning next year's garden.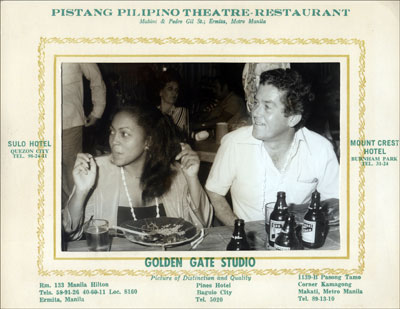 Here now; where next?
Pamela and I worry when we don't have two or three trips impending. Kenyon has me for both semesters this year. But there'll be short trips to Virginia (Warm Springs) and New York. Some time in Honolulu during our so-called Spring Break. And big plans for the year beyond -- stay tuned. What all this comes to is that for us, we'll never admit to the idea of a last visit or a final trip...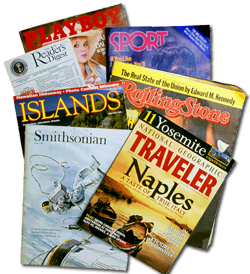 My travel writing has appeared in the publications pictured above, among others. And here are some of my favorite spots: