Where in the world am I now? And what's next?
March 25, 2017 -- Back from the trip of a lifetime! You've heard that phrase before. Well, I've returned from such a trip that is different from anything you've heard of. This isn't a one-of-a-kind bucket list adventure. My trip includes all of my life so far, going back for many miles, many years. It began, in January, with a month in Hawaii, where Pamela and I were married forty years ago. It moved on to the island of Saipan, scene of my Peace Corps service in the late 60's, and to Palau, where I encountered some of the most remarkable people and stunning scenery I've come across. I've been back many times. I cannot shake loose of these places; I wonder about them when I'm away and I wonder about them when I return, again and again. These are places that I remember and that remember me. They've figured in four of my books so far. After that, we proceeded to Manila: setting for three novels. This was a redemptive trip down memory lane. And an invigorating trip as well. I feel another book in my future. Meanwhile, look forward to the publication, by Rare Bird Press, of The Williamson Turn, my next novel, due out this summer. It draws on two voyages as a faculty member on Semester At Sea. Shortly after the book appears, I'll embark on my third Semester At Sea Voyage. There's no end, at least no end that would please me, to traveling and writing.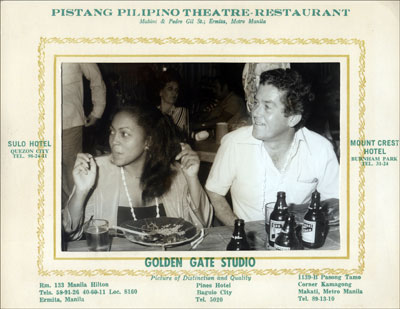 Here now; where next?
Pamela and I worry when we don't have two or three trips impending. Kenyon has me for both semesters this year. But there'll be short trips to Virginia (Warm Springs) and New York. Some time in Honolulu during our so-called Spring Break. And big plans for the year beyond -- stay tuned. What all this comes to is that for us, we'll never admit to the idea of a last visit or a final trip...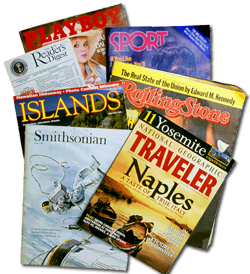 My travel writing has appeared in the publications pictured above, among others. And here are some of my favorite spots: